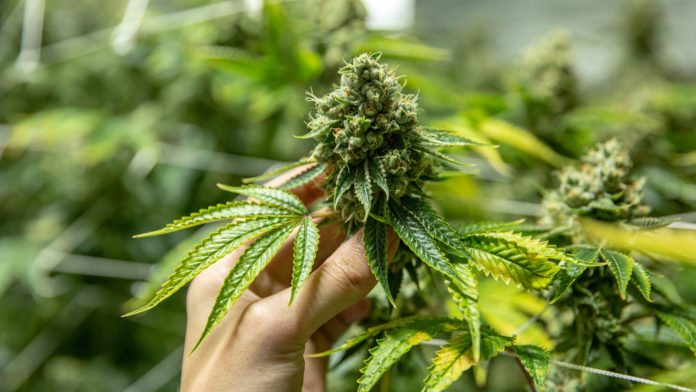 The Senate leader of Mexico's ruling party said that the lawmakers will vote on a bill to legalize marijuana for adult use by the end of October 2019.
There are numerous pieces of legalization legislation already on the table, but Sen. Ricardo Monreal of the National Regeneration Movement (MORENA)  said his chamber is nearly done crafting a new reform bill that will be the product of weeks of public forums and open-session debates. Members of the other half of Mexico's legislature, the Chamber of Deputies, will be invited to weigh in on the bill.
"We're thinking that we'll bring the law out, approve it, at the end of October," Monreal said. "That's the schedule we have."
That would mean that lawmakers are expecting to meet a Supreme Court deadline to end federal cannabis prohibition. In 2018, the court ruled that the country's ban on personal possession, use, and cultivation of marijuana was unconstitutional and said the government must formally legalize those activities by October 2019. Many key lawmakers have said the country should go even further by legally regulating cannabis sales and production as well.
The Senate held a series of events in recent weeks meant to solicit public input on legalization proposals and hear from experts on the issue in order to inform their bill. During one panel, a former White House drug czar, Gil Kerlikowske, spoke about the need for "robust regulations" in a legal cannabis market.
The chamber held another forum on the international marijuana market on Oct. 7, 2019.
Mario Delgado Carrillo, the coordinator of MORENA's bench in the Chamber of Deputies, the lower house of Mexico's Congress, filed legislation to legalize and regulate cannabis, but he proposed having the government run the market to prevent large marijuana firms from monopolizing the industry.
Neither Monreal nor President Andrés Manuel López Obrador is in favor of having a state-controlled cannabis program, however, according to newspaper El Universal. And Delgado Carrillo later clarified that his bill was designed to reflect a personal preference. Monreal said that he's willing to incorporate certain ideas from the lawmaker's proposal, however.
Another piece of legalization legislation that will be considered by the Senate was introduced by a member of the MORENA party, Sen. Julio Menchaca Salazar, in September 2019.
"The idea is to try to make the best law possible," Monreal said. "We've spent hours and hours debating this issue in the Senate and we're going to respectfully invite [deputies] so that they join us in the next debates."
Feature image: Adult-use marijuana legalization is on the agenda of Mexico's Congress. A senator for the ruling National Regeneration Movement (MORENA) party says the upper house of Congress is set to release a bill by the end of October 2019. (Anthony Brown/Weedmaps)
---
This article has been republished from Marijuana Moment under a content-sharing agreement. Read the original article here.