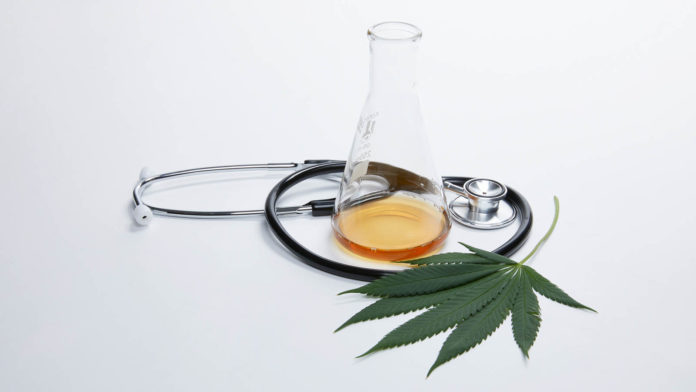 The federal government has awarded $3 million in grants for research into the therapeutic benefits of ingredients in marijuana other than THC, emphasizing their potential as alternatives to prescription opioids.
In a notice published on Sept. 18, 2019, the National Institutes of Health (NIH) explained why the studies were necessary and listed grant recipients and the subjects they will investigate. That includes research into the use of cannabidiol (CBD) for arthritis pain, which will be led by New York University School of Medicine.
"The treatment of chronic pain has relied heavily on opioids, despite their potential for addiction and overdose and the fact that they often don't work well when used on a long-term basis," Helene Langevin, director of the National Center for Complementary and Integrative Health (NCCIH), said in a press release. "There's an urgent need for more effective and safer options."
A total of nine grants were issued, with the NIH stating that the funds will help identify alternative treatment options for pain and provide information about the impact of consuming cannabis compounds such as CBD and other lesser-known cannabinoids as well as terpenes found in the plant.
"The cannabis plant contains more than 110 cannabinoids and 120 terpenes, but the only compound that's been studied extensively is THC," the press release said.
But while THC is known to treat certain forms of pain, the NIH is concerned that its intoxicating effects limit its medical applicability.
"THC may help relieve pain, but its value as an analgesic is limited by its psychoactive effects and abuse potential," said David Shurtleff, deputy director of the NCCIH. "These new projects will investigate substances from cannabis that don't have THC's disadvantages, looking at their basic biological activity and their potential mechanisms of action as pain relievers."
The NIH first announced that it would be issuing grants for studies into minor cannabinoids and terpenes in 2018.
Federal health agencies aren't the only institutions interested in learning about marijuana compounds other than THC. On Sept. 18, 2019, a Senate committee issued a spending report that called for research into CBD and cannabigerol (CBG) while also criticizing the federal drug scheduling system for inhibiting such research.
---
Featured Image: The National Institutes of Health (NIH) awarded $3 million to New York University School of Medicine and other research institutions to study how cannabidiol (CBD) and other non-THC cannabinoids can alleviate pain. (Gina Coleman/Weedmaps)
This article was republished from Marijuana Moment under a content syndication agreement. Read the original article here.