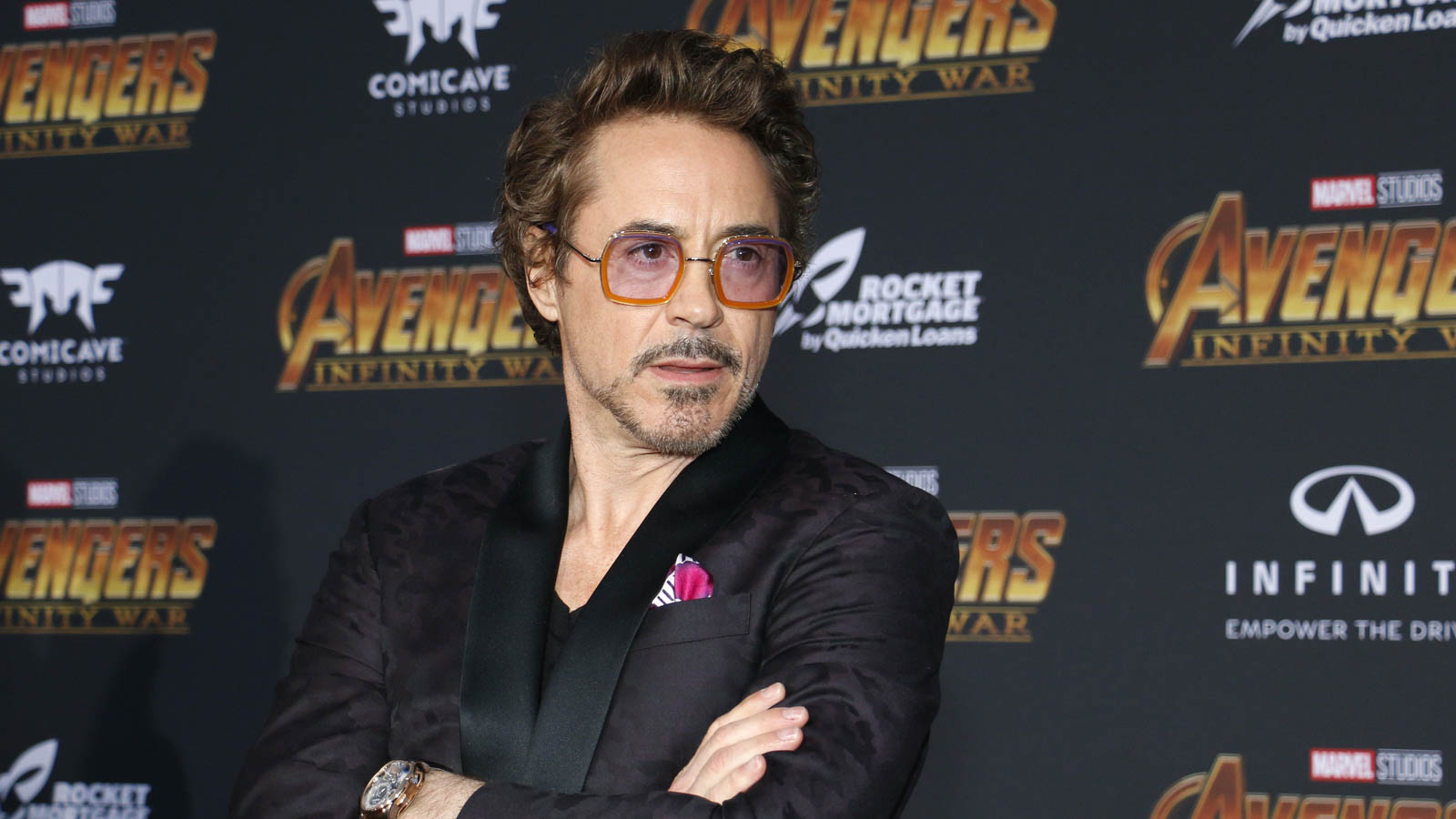 Robert Downey Jr. said he was once detained at Disneyland after getting caught smoking marijuana on a gondola ride.
The "Iron Man" and "Avengers" actor shared the anecdote while being honored at the Disney Legends award show on Aug. 23, 2019, describing his first trip to the California park.
"Here's a bit of trivia for you. The very first time I went to Disneyland, I was transported to another place — within moments of being arrested," Downey said, drawing laughs. "I was brought to a surprisingly friendly processing center, given a stern warning, and returned to, if memory serves, one very disappointed group chaperone."
Omg Robert Downey Jr. telling us how he got caught smoking pot in gondolas in Disneyland 😂😂😂😂 pic.twitter.com/13mWRUz2uy

— Maxwell Glick @ #D23Expo (@maxwellglick) August 23, 2019
"I've been sitting on that shame for a while and I'm just going to release it here tonight," he said. "I would like to make amends to whomever had to detain me for smoking pot in a gondola without a license."
"And I don't wanna further confuse the issue by insinuating that pot-smoking licenses for the gondola are in any way obtainable or for any of the other park attractions," Downey added.
"Maybe for the Imagineers, but that's their own business," he joked, referencing Disney's research and development team.
It's not clear when Downey was detained in the so-called "Happiest Place On Earth," but he's previously talked about starting to use cannabis at an early age.
In any case, Downey is right that there are no gondola marijuana smoking licenses available, even in California, where adult-use cannabis is legal. In fact, Disney specifies on its park rules site that "[s]moking marijuana or any other illegal substances is not permitted at any time."
Feature image: Robert Downey Jr. attends the premiere of "Avengers: Infinity War" in Hollywood, California, on April 23, 2018. Downey received a Disney Legends award on Aug. 23, 2019, and on the occasion he recalled the first time he went to Disneyland and getting caught with marijuana while on a gondola. (Shutterstock)
This article has been republished from Marijuana Moment under a content syndication agreement. Read the original article here.