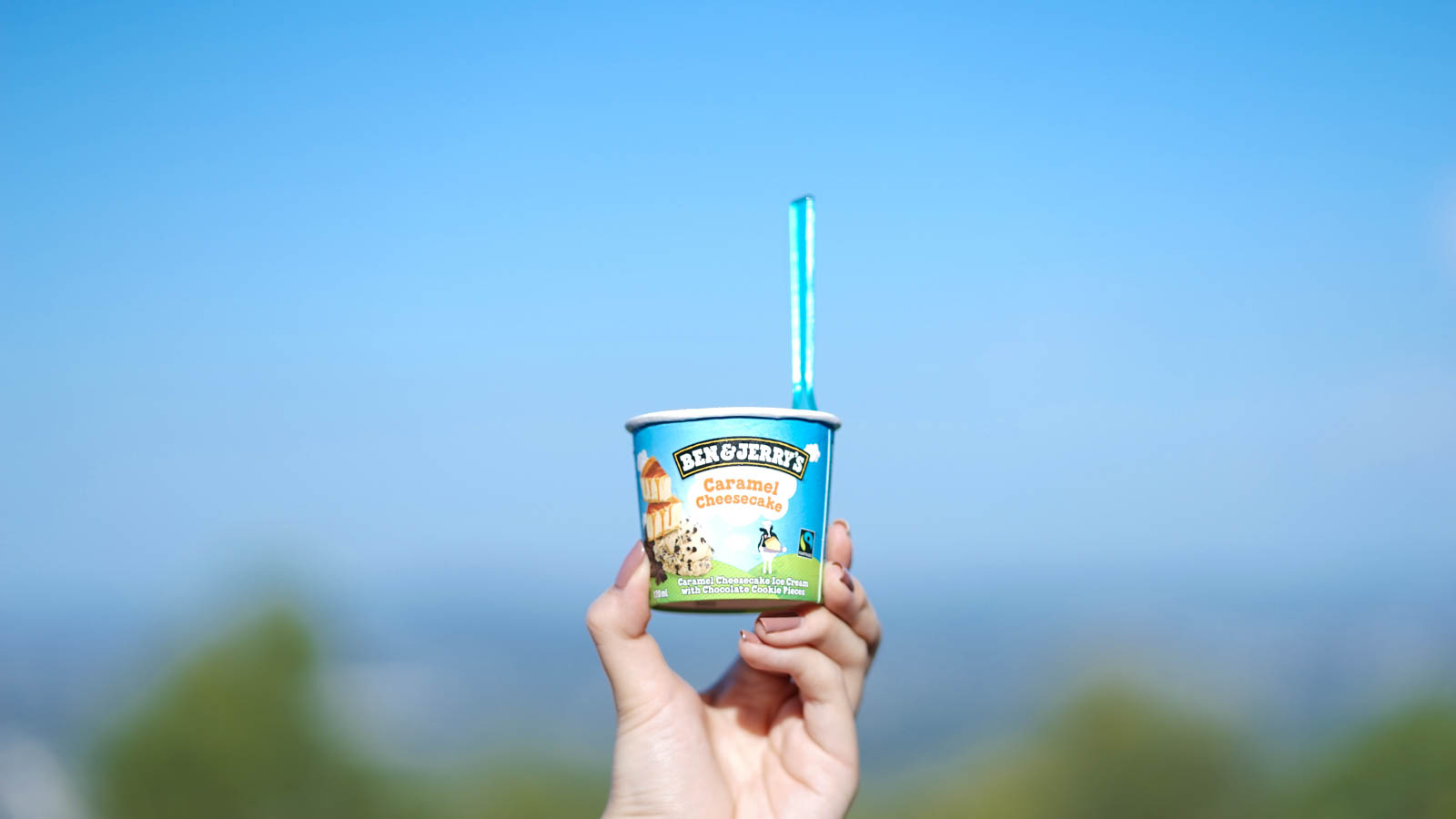 Ice cream giant Ben & Jerry's announced that it hopes to sell CBD-infused pints of ice cream. That is, once the FDA determines how cannabidiol legality will work for food and beverages.
In a May 30, 2019, blog post, Ben & Jerry's said it is "committed to bringing CBD-infused ice cream to your freezer as soon as it's legalized at the federal level."
"We're doing this for our fans," said Ben & Jerry's CEO Matthew McCarthy in the blog post. "We've listened … We aspire to love our fans more than they love us and we want to give them what they're looking for."
As other mainstream companies hop onto the CBD bandwagon, Ben & Jerry's has long been a beloved stoner snack. The company proudly supports cannabis in a few forms: with recent viral 4/20 social justice marketing that criticized the incarceration of people of color while the industry booms; donating 4.2% of its 4/20 sales to Code for America's Clear My Record Program; giving free pints of Half Bake' through a 4/20 partnership with cannabis company Caliva based in California.
Taking its advocacy for CBD one step further, Ben & Jerry's said in its release has submitted its own letter of support to the agency's public hearing forum on CBD, which begins on May 31, 2019.
The company said it wants to use sustainably-sourced CBD from its home state of Vermont. Weedmaps News reached out to Ben & Jerry's, but has yet to receive a response. People on social media have already started commenting on the possibility of a CBD-infused ice cream.
Oh shit Ben & Jerry's gonna have a CBD infused ice cream. Wait, Wait, Wait… this sounds like trouble. I'm still trying to work off the Tonight Dough I had last week. 😩

— BrokewExpensiveTaste (@BrokeandBougi3) May 30, 2019
How soon will Ben & Jerry's CBD ice cream become a reality? It's all aspirational until the FDA makes moves. The release ends with Ben & Jerry's compelling readers to take their own action by contacting the FDA during the CBD forum's open comment window, which ends July 2, 2019.