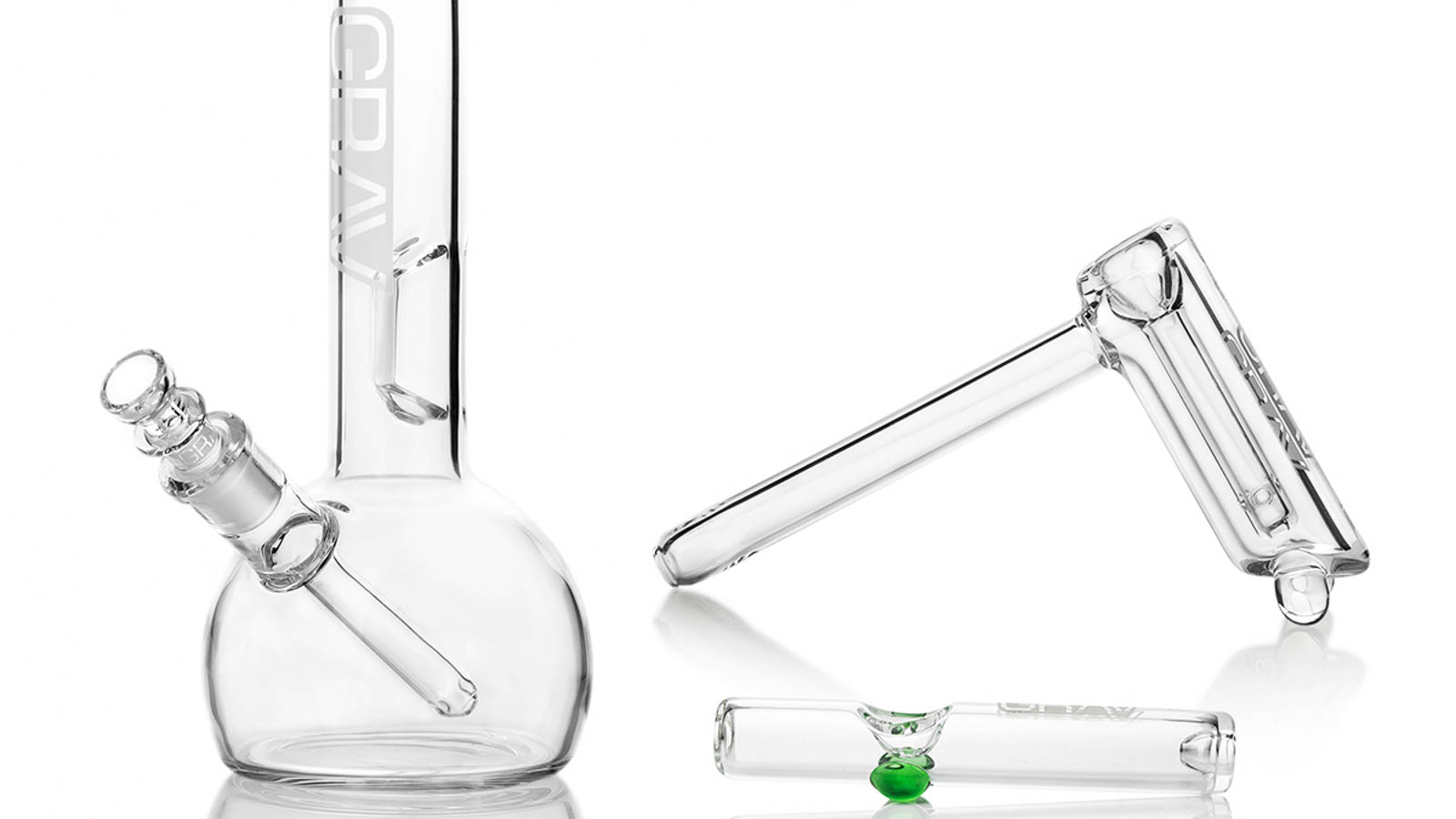 With the spread of mairjuana legalization and an ever-growing range of products on the market, there have never been more ways to consume cannabis. But that's hardly an indication that the OG methods are falling by the wayside.
Yes, vapes and edibles continue to take up a growing portion of the market, with concentrate sales jumping nearly 50% from 2017 to 2018. But the classic blunts, joints, and bongs remain popular among die-hard weed enthusiasts and maintain a cultural bedrock status for cannabis consumption.  
As a result, glass enthusiasts and casual bong users alike have a plethora of bong brands and online head shops to choose from, and it can be tricky to figure out which brands are worth your time from and which are producing sub-par quality glassware.
That's why we're offering a list of the best bong brands that both glass enthusiasts and enthusiastic newcomers should know about in 2019. Whether you're looking for a basic setup or some high-quality smokable glass art, these are the brands most likely to compliment your flower-combusting experience.
Mobius Glass
Features: Clear "scientific-style" glass, Matrix perc, tamper-proof authenticity sticker, "solo" custom pieces from founder John/Circle
Why it makes the list: Mobius Glass was founded in 2010 by glassblower John/Circle, and quickly came to fame for the Matrix perc — a cylindrical mesh percolator with vertical and horizontal slits. Mobius offers high-quality, durable, functional glass pipes in a sleek, "scientific" style with several Matrix perc variations. The company also goes to great lengths to distinguish their product from cheap knockoffs by marking every item with a tamper-proof hologram serial code sticker. For high-quality, functional glass at affordable prices, Mobius is a great resource.  
Order info: Check out the Mobius gallery at Mobiusglass.com.
Empire Glassworks
Features: dichroic glass, custom pop-culture designs, custom-mixed colors
Why it makes the list: The bong has a rich history as a functional, interactive art piece through which glass artists can realize some of their most out-there creations. Empire Glassworks is a upholds this tradition with a wide variety of functional, high-quality, creative designs from individual glass artists. Most of Empire's colors are custom-mixed, and the brand incorporates dichroic glass — a glass that changes colors depending on lighting conditions — into many of its pieces.
Order info: Order online at empiresmokes.com or other verified online retailers.  
Zob Glass Pipes
Features: traditional scientific and beaker designs, Wubbler pipe, Zobello perc
Why it makes the list: Clear, functional, scientific pieces accented by subtle, yet vibrant logos and colors are the specialty of Zob Glass. If you're looking for the classic, easy-to-clean beaker bong with a long bowl and downstem, Zob is an ideal place to find your simple, quality starter pipe at a moderately affordable price. The brand also specializes in its own inventions, the Wubbler, a fusion of a water pipe and a bubbler, and the Zobello percolator — a disc percolator at the bottom of the pipe base.
Order info: Check out Zob's streamlined selection at zobglasspipes.com.
Grav Labs
Features: Gravitron gravity bong, local artist collection, modular smoking system
Why it makes the list: Operating out of Austin, Texas, Grav Labs is home to the Gravitron — an effective, high-quality glass gravity bong available at a great price. The glass brand also features pipe and water pipe collections from Texas glass artists, and a modular, "build-your-own" bong line with a wide variety of mouthpieces, percs, bases, and other accessories with which to customize your new water pipe.
Order info: Peruse the Grav collections at grav.com.
Roor
Features: classic tubes, heavy-duty borosilicate ground glass, authentication code
Why it makes the list: Roor has been setting the standard for thick, hand-blown, excellent-quality bongs since it was founded in Germany in 1995. Specializing in a streamlined collection of large, heavy-duty bongs with large bases (mostly straight and beaker), Roor also offers a Roortech line of bongs with slightly more complex percolation systems. Roor bongs are expensive, but the details in percolation accessories and glass density amount to a clean, exceptionally easy pull from each bong. The brand also attaches an authentication code to each piece to distinguish original Roor pieces from their imitators.    
Order info: Visit the Roor online head shop and find authorized retailers at us.roor.com.
Illadelph Glass
Features: Scientific glass with detailed artwork, custom percolator tech
Why it makes the list: Founded in 2002 and headquartered in Philadelphia, Illadelph isn't the only one glass company with a combined focus on technology and aesthetics, but the brand marries these two concepts in a way that looks and feels wholly original. Extraordinary attention to detail is present in both the brand's customized art pieces and its dedication to a wide variety of original water pipe tech (including the multihold bowl, showerhead percolator, coil condenser, and pyramid percolator).
Order info: Illadelph sells its products in-store only, but you can find authorized retailers at illadelphglass.com.
Andy Andersen is a writer at Weedmaps with a bachelor's degree in English and German Studies. When he's not working on useful, engaging content for the cannabis sphere, Andy can be found devouring and writing about movies, music, and literature. His happy place is in front of the TV with his bong and two cats, Poe and Rigby.