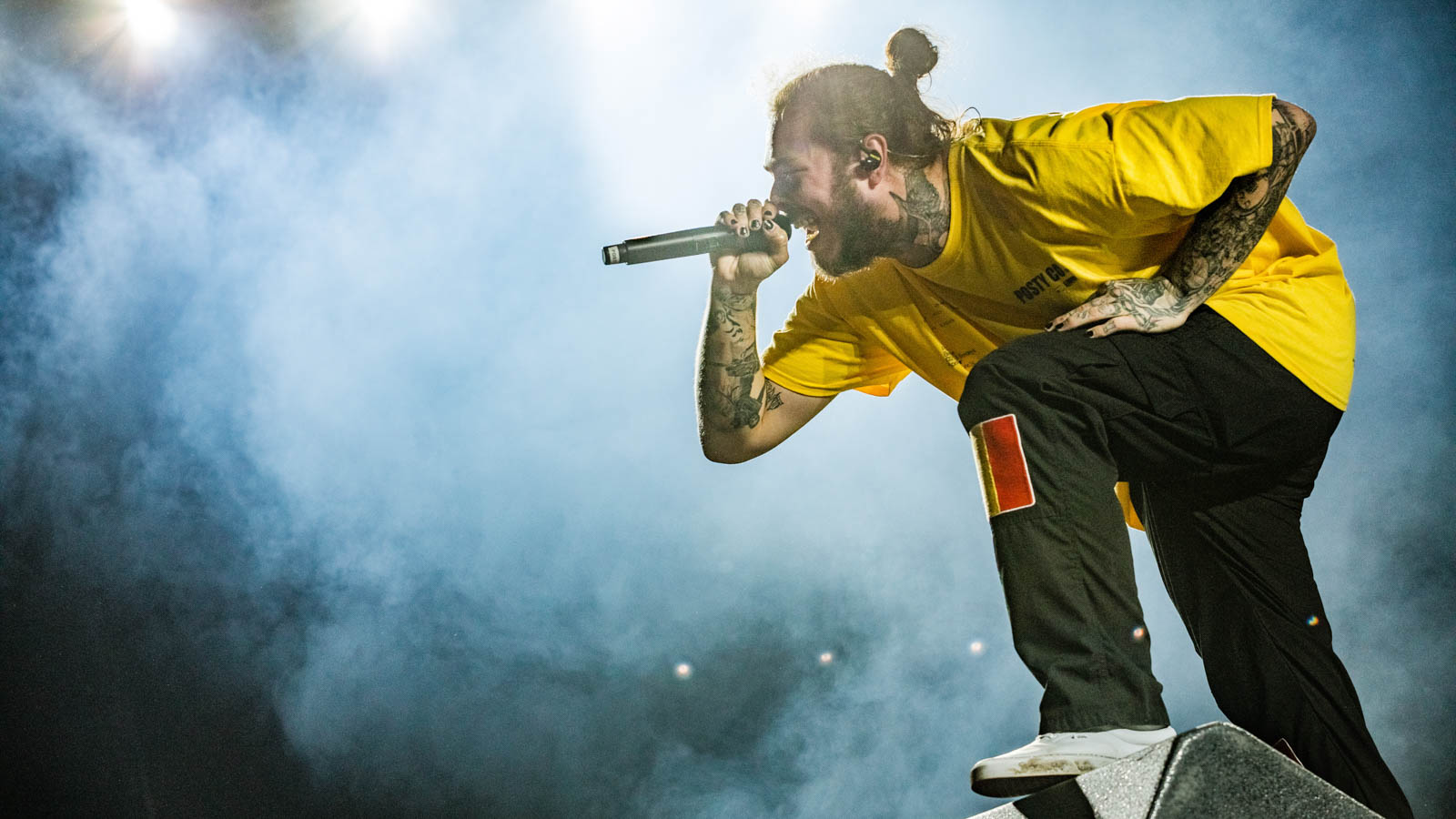 Celebrity cannabis entrepreneurs, make room for rapper Post Malone.
Posty debuted his forthcoming cannabis line at the Hall of Flowers event in Santa Rosa, California, TMZ reported. The line is called Shaboink and it will reportedly be cultivated by Hemper Co., which has not replied to press requests as of this writing.
The company plans to be in stores across California on July 4, 2019. This particular launch date was chosen because it's Malone's birthday.
The cannabis line will offer prerolls, flower, and vaporizers. Its website claims the weed will be, "so high in quality and so crystalline your vibrant mind might disconnect from your earthly vessel and float away into the cumulus clouds above."
Malone has a sordid history with cannabis. In 2017, the rapper spoke to Hype Magazine about abstaining from weed for a period of time after smoking a laced joint he called a "wet jimmy" and "freaking out". Apparently his point of view on cannabis has changed since, concertgoers across the internet report seeing (and smelling) his cannabis from the stage.
You know you were that close to post Malone when you could smell the weed from his joint on stage

— Tegan ✖️ (@dolanmendesxplr) May 1, 2019
The brand is, much like Malone himself, unique. Urban Dictionary defines "shaboink" as "The act of two people fornicating in a wild, spontaneous fashion." How do you like the name Shaboink for a cannabis line?
I'm sorry, SHABOINK????!!!?!!11! https://t.co/kZsw3uByT4

— Maxine Builder (@maxine_builder) May 3, 2019