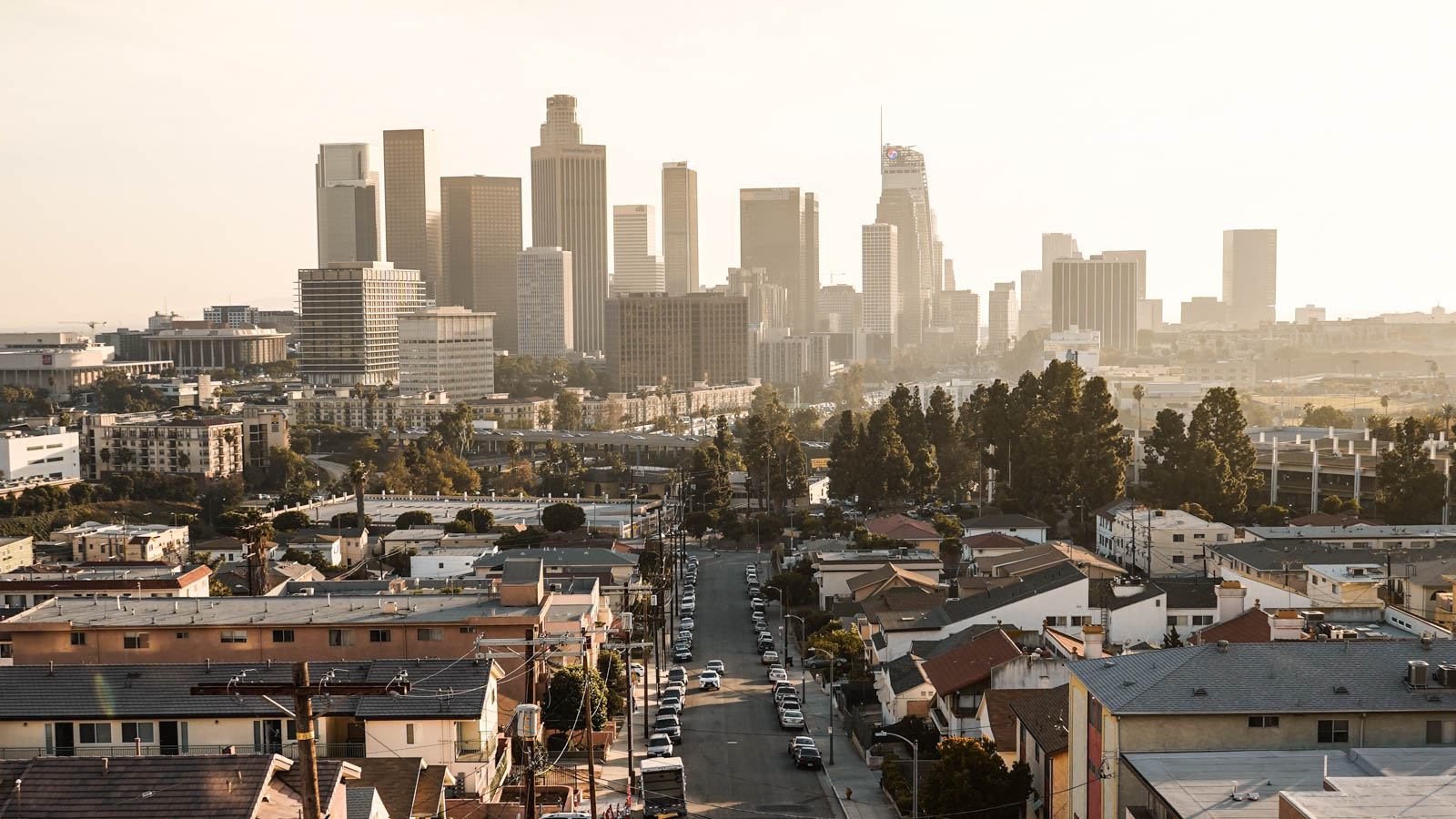 Marijuana has long been a part of Los Angeles culture. Since the 1960s, you haven't been able to walk more than a few feet on the Venice boardwalk without seeing someone puff on a joint or at least catch a whiff of weed drifting over the crowds of surfers, bicyclists, and skaters.
With the passing of Proposition 64 in 2016, marijuana is now legal for recreational use in California, and its reach extends across the vast Southern California landscape.
What to Know About Los Angeles
California legalized medical marijuana in 1996, putting Los Angeles, its largest city, on the frontier in the cannabis industry. Today, with the passing of Proposition 64 and the legalization of adult use cannabis, retailers and dispensaries proliferate across Los Angeles making it easy for anyone 21 and older to gain access to some of the best weed on the West Coast. Brands such as Cookies, West Coast Cure, Flow Kana, Nameless Genetics, and Jungle Boys are known by cannabis connoisseurs for producing some of the best flower and concentrates in the world of weed.
To buy marijuana in Los Angeles, you'll need to show a government-issued ID, (i.e. a driver's license or passport), that proves you are 21 or older. You can legally buy and carry up to one ounce of flower and up to eight ounces of cannabis concentrate. Adults 18 and older who have a valid Medical Marijuana ID card can purchase up to 8 ounces, or 227 grams, of flower and 8 ounces, or 227 grams, of concentrate from a medical shop.
Just remember: Consuming in public is still illegal. This includes your hotel room. If you're staying at an Airbnb, be sure to check the house rules and talk to your host before rolling a joint.
While cannabis consumption must take place in private spaces, weed-friendly wine pairings, sunset hikes, yoga classes, and private dinners give social smokers plenty of opportunities to light up and enjoy everything the L.A. area has to offer.
Things to Do in Los Angeles on 4/20
Whether your ideal celebration involves getting stoned and singing karaoke, listening to psychedelic rock, or melting into your yoga mat during savasana, there's something for everyone in Los Angeles this 4/20.
Kaleidoscope Experience
The Kaleidoscope Experience invites guests into a "whimsical wonderland of lights, sounds, and interactive play" at The Globe Theatre in downtown Los Angeles. Climb into a couch to enter an adult-size pillow fort where you can sing karaoke. Eat mountains of munchies from the unlimited tater tot bar. Color on human robots, relax with a guided meditation, and challenge your pals with free play arcade games and blacklight mini golf. On the main stage, live bands will play Led Zeppelin and Pink Floyd songs synched with "Lord of the Rings" and "Alice in Wonderland."
The Globe Theatre, 740 S. Broadway, downtown

April 19-20. Day session: 2-6 p.m.; Night session: 8 p.m. to 1 a.m.

Price:

$35 to $79
420 Queer Presents High Tea
Bring your own weed and mingle with an inclusive community of queer stoners at High Tea this 4/20. The daytime pop-up party is hosted by 420 Queer, whose mission is to create a safe space where LGBTQ stoners can connect while shining a light on the queer history of cannabis. Guests will groove to the sounds of talented DJs including Josh Peace, WILLYOUARENOT, and EZ Breezy, as well as a special guest performer.
The Resident, 428 S Hewitt St., Arts District

1-6 p.m.

Price:

$8
SHRED 420 Featuring Grateful Shred
It wouldn't be 4/20 without a tribute to the Grateful Dead. Los Angeles-based Grateful Shred channels the elusive sound and feel of the original psychedelic jam band with three-part harmonies, freaky beats, and tripped out guitar solos. The group headlines the third annual SHRED 420 event, held this year at the Echoplex. In addition to a full-day lineup of live music, SHRED 420 is bringing back its celebrity all-star bong rip competition for what's sure to be the most entertaining smoke sesh you've ever witnessed.
Echoplex, 1154 Glendale Blvd., Echo Park

Doors: 3 p.m., Show: 4:20 p.m.

Price:

$35 to $45
Pink Moon Rise
If you haven't tried cannabis yoga yet, what better time to smoke and flow than 4/20? Pink Moon Rise, hosted by Local High Society, begins with a full moon cannabis circle where guests are invited to set their intentions and meditate. Then, be prepared to journey to a higher dimension with a chakra activated yin yoga practice and crystal singing bowl sound bath. Bring your own cannabis or share the host's stash of cannabidiol (CBD)/hybrid and lavender-and-chamomile-infused spliffs. Cap off the evening with an infused treat from High-End Desserts.
Evoke Yoga, 731 S. Spring St, downtown

7:00 p.m. to 9:00 p.m.

Price:

$30
Tips From a Los Angeles Local
When it comes to tips, the locals know best and this tip is really just good advice to follow wherever you spend your 4/20.
"It's super important to be mindful of your edible consumption on 4/20," said Alice Moon, who has worked in the cannabis industry for eight years. "Start low, go slow! It's easy to get caught up in the celebration but you don't want to be the guy passed out at the party because he had too many pot brownies. Have some CBD on hand. I recommend Papa and Barkley 30:1 Tincture just in case you get too high."