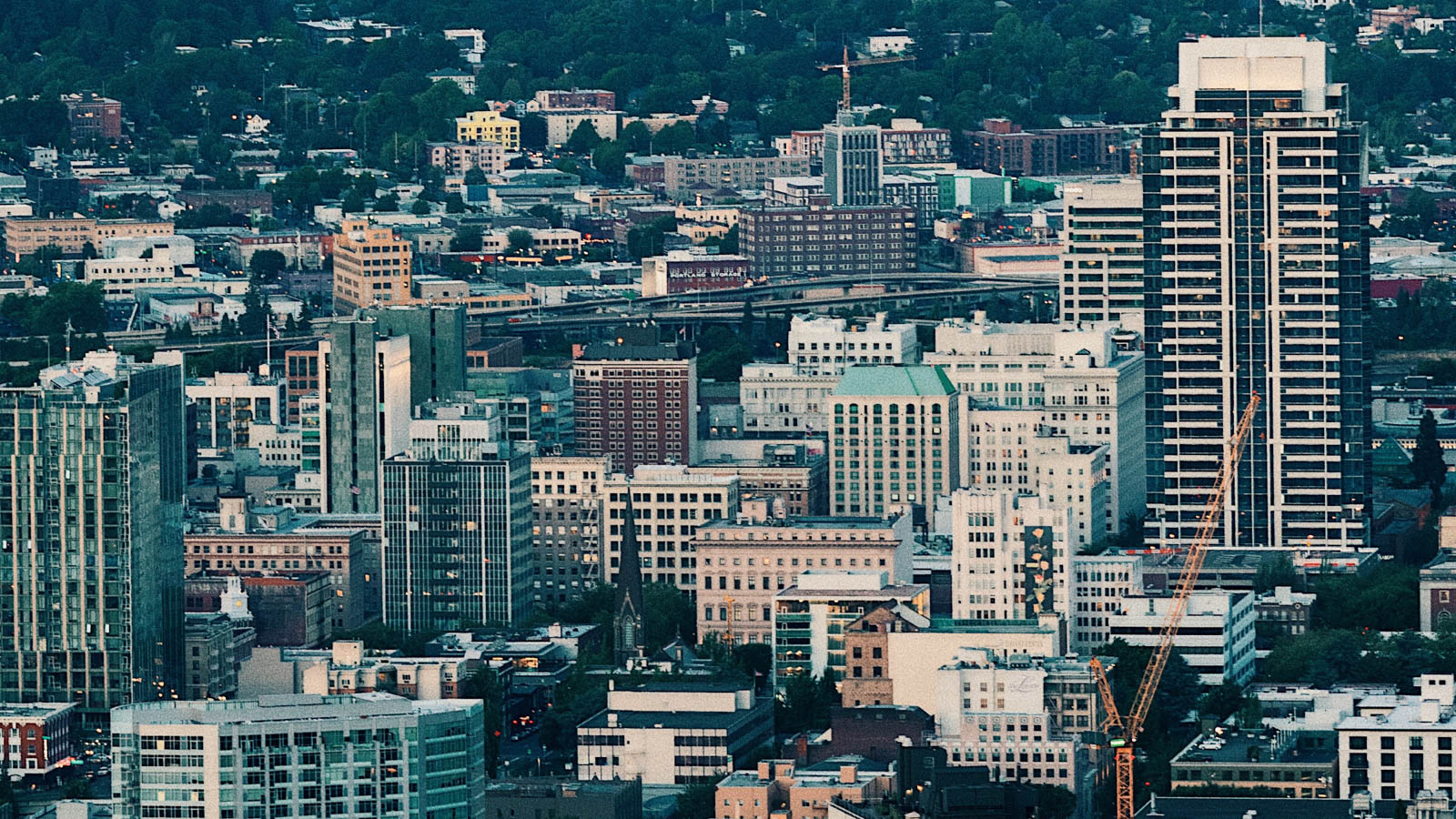 If you plan on spending this 4/20 in the wonderful weirdness of Portland, Oregon, then we've got you covered with the inside scoop to the City of Roses. This eccentric Pacific Northwest city is seated not only by a majestic mountain range but also at the confluence of two major rivers — the Columbia and Willamette — making it one of the most beautiful sightseeing cities on the West Coast.
The climate might be ideal for growing roses, but it is also ideal for the growing cannabis scene. As the unofficial motto of the city goes: "Keep Portland Weird." This article will help you navigate the city while also asking yourself, "Where is your will to be weird?"
What to Know About Portland
Cannabis laws and regulations are set forth by Oregon and must be followed by locals and tourists alike. The state allows purchases at any Oregon Liquor Control Commission (OLCC)-licensed retail location and the purchaser can have in their possession a limit of:
Things you absolutely cannot do: drive high, smoke in public, sell the weed you just bought at a recreational facility, give cannabis products to anyone younger than 21, take cannabis across state lines (including Washington, a legal adult-use state that is just across the Columbia River), possess cannabis on federal land, or in international waters. However, it is important to note that you can "gift" or "give away" cannabis to anyone older than 21.
As a tourist destination, this scenic city is known for its parks, bicycle paths, farm-to-table eateries, bridges, roses, microbreweries, and local coffeehouses. Full of flourishing art, food, theater, food trucks, and music, this quirky and open-minded city has the ability to ensnare your heart quite easily.
Portland is known for possessing one of the most wide-ranging food scenes that will make any belly very happy. People traveling for the hubbub of cultural dining heaven must make one stop before leaving the city: Voodoo Doughnuts. Created by Cat Daddy and Tres Shannon, the duo set up shop in Old Town and quickly gained successes and became internationally renowned. Doughnuts such as the Maple Bacon, Grape Ape, Voodoo Doll, School Daze "PB & J", and Gay Bar have quickly become a stoner favorite when it comes to munchies.
Things to do in Portland on 4/20
Once you have explored the city, got some good food in your belly, and cannabis in your stash – then it is time to attend a cannabis centric event to celebrate! Below we have outlined the very best events for you to attend and make memories that will last a lifetime.
SPLIFF 2019 – Portland 4/20
This is a stoner film festival where people who are deeply rooted in the culture have come together to showcase a series of short films. These films are aimed at educating, entertaining, challenging, and making you laugh. Even though this is a film festival for stoners by stoners, all in the community are welcome, as it would be a great way for a curious person to dip their toes into the water for the first time.
Cascade Classic 4/19-4/20
This event would be perfect for anyone wanting to spend a few days in the Portland area. The 2019 Cascade Classic is a cannabis expo and retreat that focuses on education, workshops, extracts and edible presentations, live art, and vendor booths. The event will also have raffles, games, music, and demos happening both days. A special performance by Terrapin Flyer, featuring former Grateful Dead keyboardist Tom Constanten, will be going down on 4/20 weekend – an event not many will get to experience.
Portland Tokeativity 420 Flower Power Social
Flower power at its finest – this all-female social hour event aims to empower women and cannabis. Tokeactivity hosts events both in person and online across the globe, so that women can "connect, learn, and create". This would be the perfect event for women who are interested in getting into the cannabis industry or as just curious. It is also great for women who just love weed and meeting new friends!
Tips From a Portland Local
Portland is one of those rare cities that can make people feel at home while also offering a multitude of things that almost anyone can get down with. When talking with the locals they had to say this:
"As far as 4/20 destinations go, Portland just might be the best" said Cory Brizuela, a budtender at Electric Lettuce and Proper Cannabis Committee. "For any first-timer to Portland for the holiday, I highly recommend hitting the shops early as to beat the lines. As for me, my perfect way to celebrate is by hitting the La Jarochita food cart in downtown and smoking my favorite strain, MAC1, at the Tom McCall Waterfront Park."
"I am still in awe of legal weed. I usually go to Nectar for Sunday Fundays to stock up on primo buds at primo prices," said Joanne Martian, owner of Martian Arts Tattoo shop. "It's wonderful and strange to walk into a store and have so many cannabis products at my fingertips, to see all the permutations that have resulted from legalization."
"There are as many dispensaries as strip clubs in Oregon," said Aaron Ciccarelli, a budtender at Kaleafa Cannabis Co. and Produce Farmer. "Many are wonderful, each have their own niche. Alternative Remedies and Archive have a great selection of solventless concentrates. Kaleafa, Nectar, and Cannabliss have a great selection of flower. All dispensaries have great deals on everything."