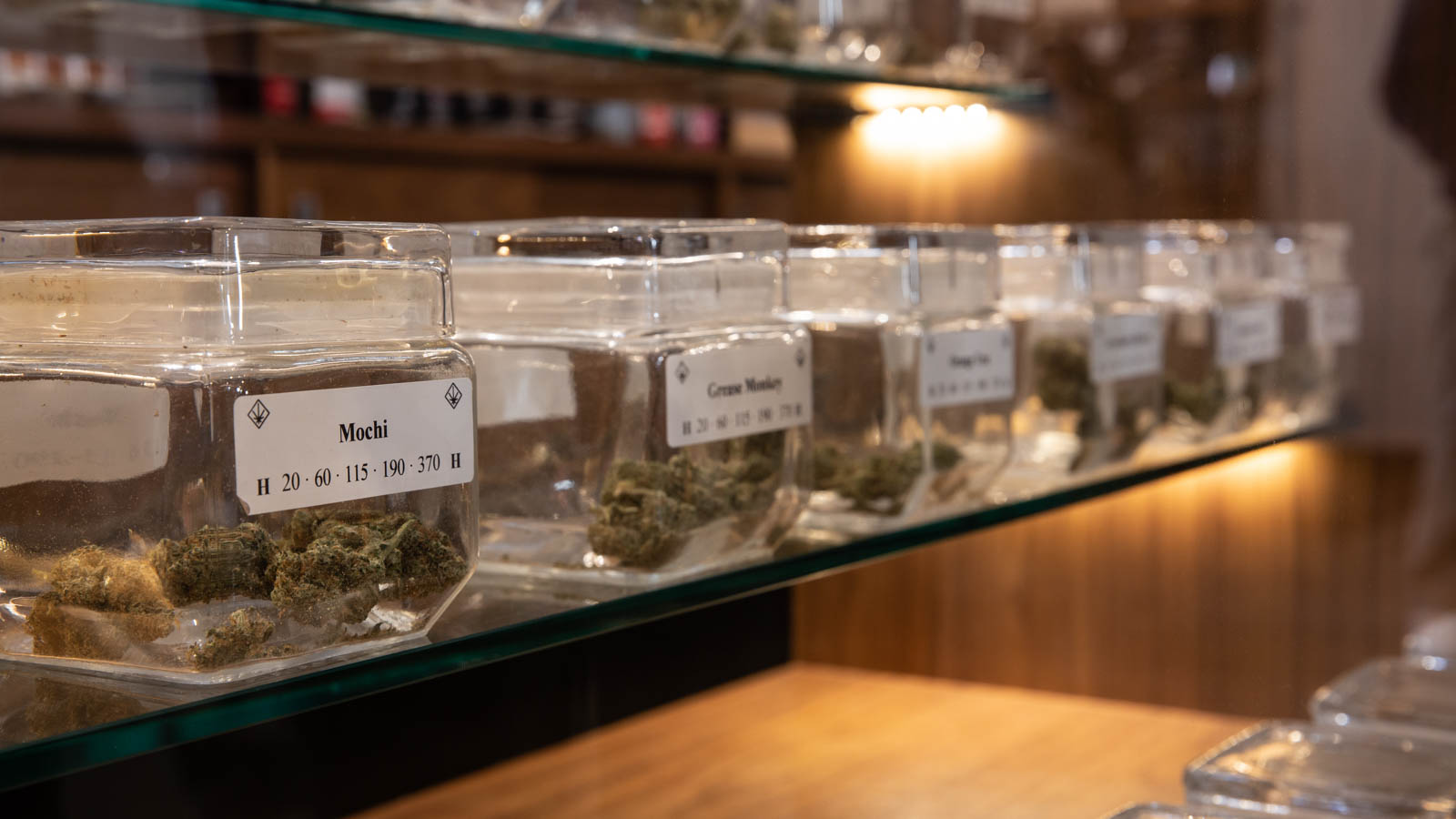 For dispensary and delivery owners, 4/20 can be the most crucial day of the year. It's a key opportunity to grow your brand awareness and increase traffic for your shop. Whether you're a new delivery service or an established dispensary in your community, these helpful tips will get your operation ready for a more successful holiday frenzy.
How to Get Your Shop Ready
For retail shops, preparing early and thoroughly for 4/20 should be a top priority if you want to get the most out of the holiday. Here are some key areas:
Maximize Your Inventory
There's nothing worse than running out of product during a time of peak demand. And it's exactly what can happen if you don't start your 4/20 season with excess inventory. In the weeks leading up to the holiday weekend, consider surveying your customers on products they'd like to see on the shelves to add to their personal 4/20 arsenal. Make sure you have an excess of top-selling dry flower, concentrates, and edibles, and stock up on items that you can use for promotional bundles.
Keep in mind you'll be attracting a lot of cannabis newcomers, so in addition to maximizing your inventory to meet the demands of the customers you already know, make sure your inventory includes an excess of products and bundles to appeal to new customers who are making this 4/20 their introductory weed experience.
Staff Up and Train Up
With a sizable inventory in place for 4/20, you'll also need a robust, sufficiently trained staff to move product. You may have already hired seasonal staff during past holidays, so do the same for 4/20, and make sure all of your staff are trained to alert customers to upcoming promotions and deals. If you have experienced budtenders on staff, pair them with new and seasonal budtenders to maintain a high standard of customer service and interaction during the 4/20 rush.
Your staff should be engaging with customers and advertising your 4/20 promotions leading up to the big day — inviting customers to stay up to date on your 4/20 promotions through your communication channels including email, text blasts, social media, and Deals on Weedmaps.
Promote Early
Your 4/20 promotions should begin by April 1 and no later than two weeks before. Set time aside now to plan a promotional campaign that you can roll out over the course of the month leading up to 4/20.
How to Get Your Delivery Ready
Much of what dispensaries need to do to prepare for 4/20 applies to deliveries, too. Preparation, proper staff training, and early promotion are all necessities for dispensaries and delivery services alike. However, if your delivery operation is small or just starting out, you may encounter some unique obstacles that take careful preparation to navigate.
Be Strategic About Your Inventory
Preparing excess inventory for 4/20 is still the name of the game for deliveries. For large operations, boosting your inventory and promoting it with deals for 4/20 is likely not an issue. For smaller operations, especially licensed deliveries subject to high taxes, you may not have the luxury of selling a large quantity of product at a discount without operating in the red.
Your competitors are likely buying a lot of product already. The sooner you begin working with vendors to assemble your 4/20 inventory, the less you'll have to deal with situations where you're left with scraps. Building solid relationships with your vendors can also go a long way in getting you closer to the product you need for 4/20.
In addition to efficiently maximizing your inventory, you're going to need to be strategic about your 4/20 promotions to avoid offering too many discounts. Promote add-ons to sell more expensive products and offer 4/20 bundles and include items that might otherwise be difficult to move. Consider giving away sample sizes of expensive items so customers will be enticed to buy them after 4/20.
Hire Plenty of Drivers and Keep Them Updated About Promotions
The earlier you're thinking about the logistical changes that come with 4/20, the better. The first thing you're going to want to do is to make sure you've hired enough drivers, which will mean hiring more than you need. Anticipate that less-reliable drivers will either call in sick or not show up. Make sure you have an excess of drivers so your fleet is big enough to meet the demands of the day.
You'll also want to make sure you have ample staff on hand to answer phones and take orders. This will set you apart from other deliveries who experience an influx of missed calls and lost customers during the 4/20 rush. In the weeks leading up to 4/20, advertise a maximum wait time to your customers. If you can promise a wait time of 45 minutes or less, you'll have an edge over your competitors.
Lastly, train your staff so they know your 4/20 promotions thoroughly. Some consumers may be fishing to stretch discounts, employing tactics over the phone to deliberately confuse the order. Arm your staff with airtight knowledge of all your promotions to avoid unnecessary cuts to your profit. Your drivers also need to know promotions so they don't end up overcharging, angering, or losing customers.
How to Market Your Operation for 4/20
Put Your 4/20 Deals Everywhere
Once April comes around, the sooner your customers know about your promotions, the better. Start rolling out your promotions incrementally in early April, then amp up your efforts in the week leading up to 4/20.
Take advantage of text blasts, newsletters, and coupons. If you have a blog on your website, fill it with 4/20-centric content in April and link to promotions where appropriate. Take full advantage of social media. This time of year is more important than ever to make sure all of your business info is up to date on your social media channels. Your profile picture should also be up to date and look professional. Parse out promotional posts in the first two weeks of April, then post promotions every day throughout the week of 4/20.
Maximize Your Weedmaps Listing
Getting your Weedmaps listing in pristine order can go a long way in attracting customers and accelerating sales on 4/20. Make sure your business info is up to date, including extended hours you might be running before, during, and after 4/20. Add all of your products to your Weedmaps menu and keep it updated so it reflects what's available. Update your menu items with eye-catching photos, encourage customers to leave reviews, and schedule your 4/20 deals early to make sure they are running before, during, and after the holiday.