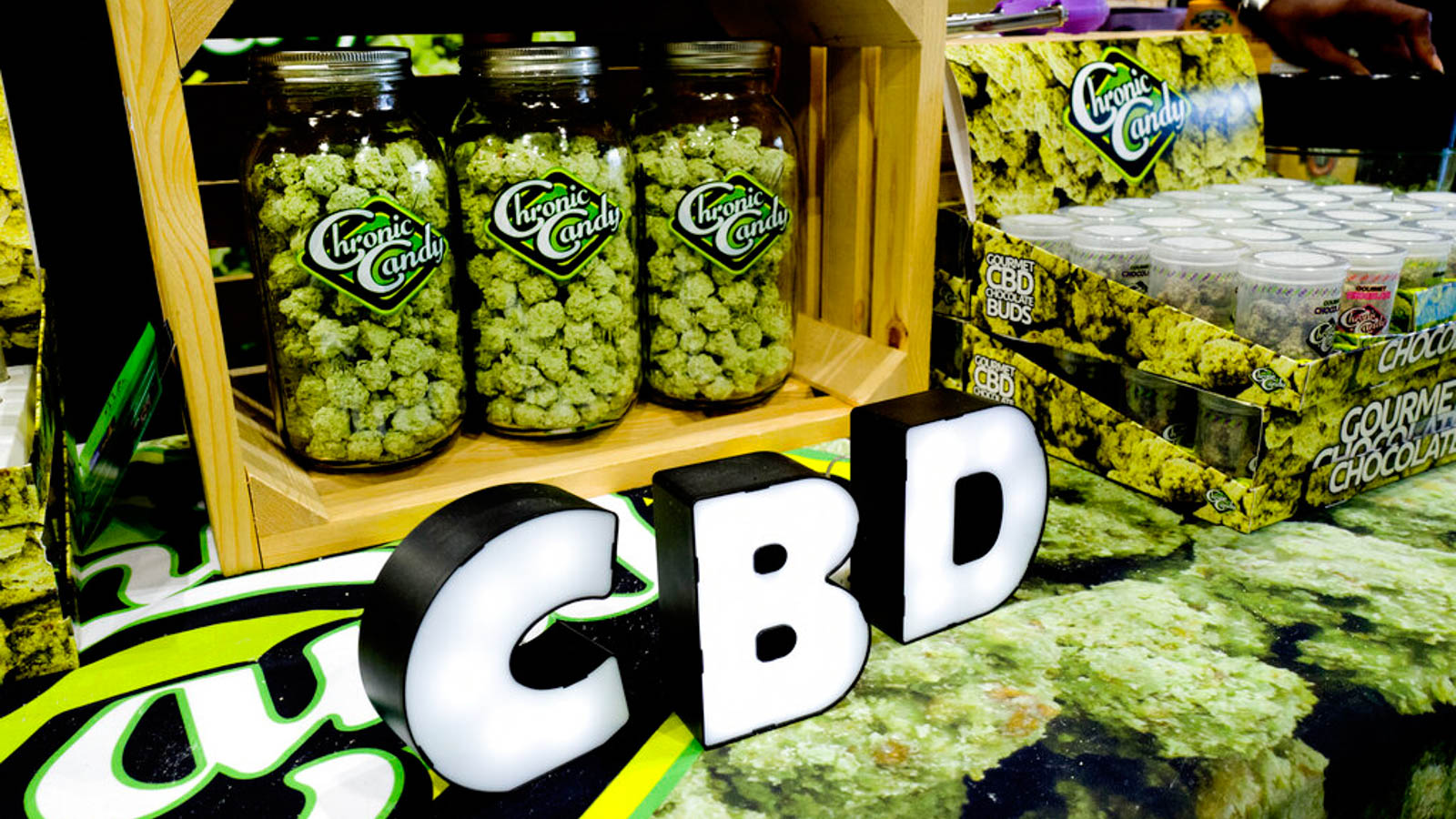 Cannabis companies are rolling out a growing array of consumer products — skin-care lotions, bottled water and much more — that are infused with the marijuana compound cannabidiol (CBD).
CBD doesn't have the chemical makeup to get marijuana users intoxicated. Instead, manufacturers say their CBD products promote general health and well-being.
The U.S. retail market for CBD is projected to swell from an estimated $2 billion in 2018 to $16 billion by 2025, according to a report by equity analysts at New York-based investment bank Cowen.
A key factor in that forecast is the growing variety of CBD products that companies are bringing to market, such as capsules, drinks, edibles, topicals, and tinctures. The number of hemp oil products offered by Amazon has roughly quadrupled in the past six years to more than 20,000, for example.
Nutraceuticals — foods that include additives with a purported health benefit — along with topicals and beverages will drive much of the CBD growth, according to the Cowen report.
Tinctures are currently the most popular CBD product, making up around 43 percent of the market, according to a Cowen consumer survey in January 2019. Beverages account for about 20 percent.
CBD products are sold online and in specialty shops across the U.S., though cannabis companies must navigate various state and federal limitations.
Products infused with CBD derived from marijuana can be legally purchased in the 10 states and Washington, D.C., that allow adult-use cannabis. The sale of products with CBD derived from hemp is legal in most other states.
Proponents say CBD can relieve pain and anxiety, along with other health benefits. Other industry watchers say more research is needed.
Cowen analyst Vivien Azer estimated that CBD use could grow to include 10 percent of U.S. adults, or about 25 million consumers, by 2025.
Of course, the federal government would have to allow CBD as an additive first. Scott Gottlieb, the outgoing Food and Drug Administration (FDA) commissioner, has maintained that CBD must be studied before it can be added into food products. Speaking before the Brookings Institution on March 19, 2019, Gottlieb said that unless Congress acts, the FDA could take several years before rules would be in place for CBD-infused foods.
---
— Alex Veiga. Marijuana Moment contributed to this report.
Featured image: Canna-confectioner Chronic Candy displays cannabidiol (CBD) buds of chocolate Aug. 31, 2018, during the Big Industry Show in Los Angeles. CBD is a non-intoxicating cannabinoid that is touted for its pain-relieving and wellness-promoting qualities. (Associated Press file photo/Richard Vogel)