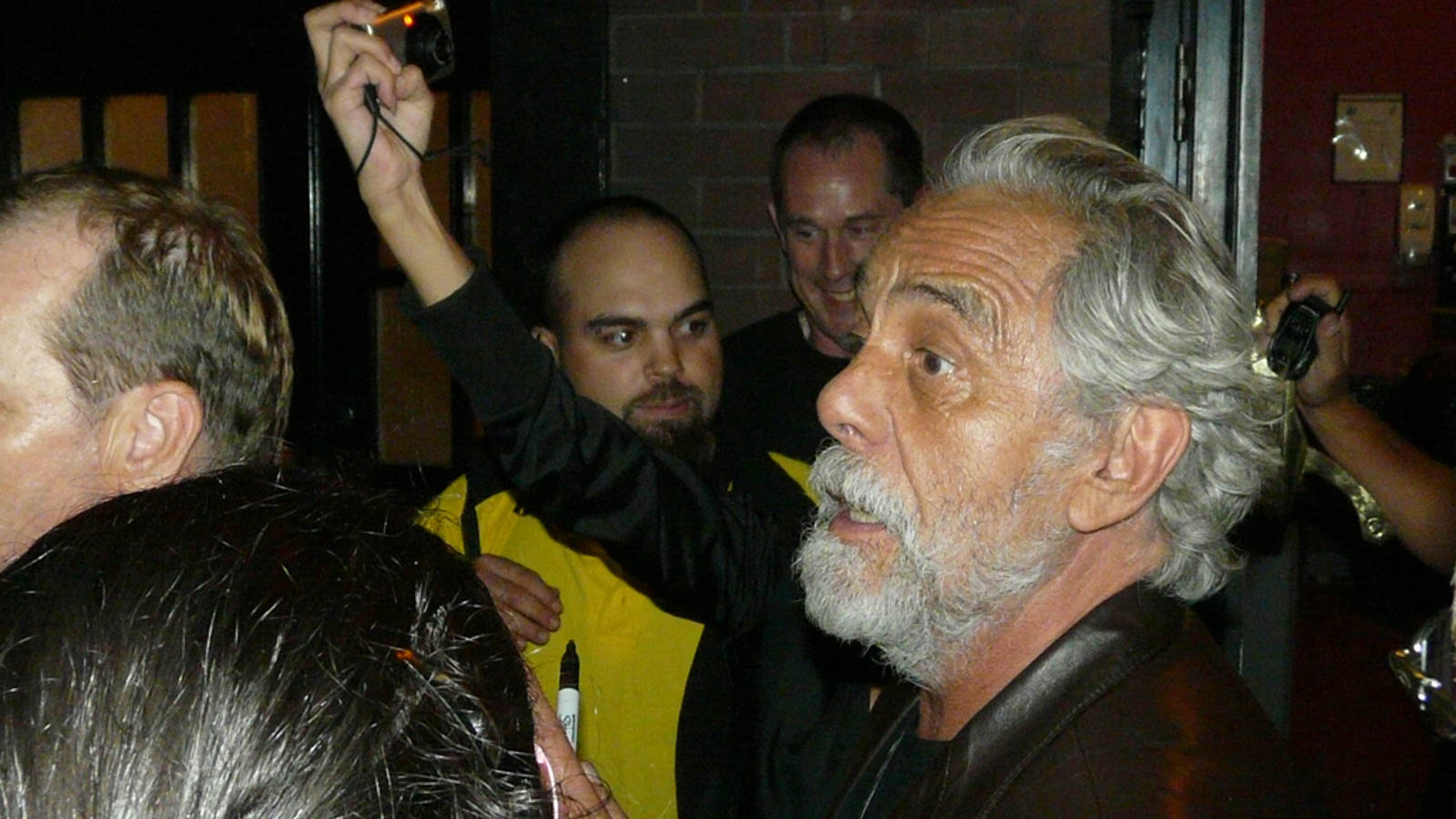 What do you do when the Drug Enforcement Administration (DEA) shows up at your door at 5 a.m. asking if there's any weed in the house? If you're Tommy Chong, you shrug and point them toward the fresh Hawaiian bud in your basement head shop.
On the latest episode of Comedy Central's "This Is Not Happening," a comedy storytelling show hosted by Roy Wood Jr., Tommy Chong takes the stage to retell the story of his now-infamous Feb. 24, 2003, DEA bust on his Los Angeles home in vivid, hilarious detail.
Chong was arrested by the DEA as part of a nationwide sting operation called Operation Pipe Dreams, which targeted bong and water pipe businesses for selling drug paraphernalia. Chong was charged for his financing and promotional involvement in Chong Glass Works and Nice Dreams — both of which were owned by his son Paris — and served nine months in federal prison.
Highlights from the clip include Chong calling out the DEA agents for not being able to find weed in his house, and wondering why he never saw any of the billions of dollars that then-President George W. Bush claimed the bong industry was supplying to terrorists. Chong also ties the whole story together with a long bit about being painfully unaware of the DEA's yearlong undercover operation, unwittingly supplying them with all the info they needed to bust him.
"When you don't do anything wrong, you gotta be honest," Chong said.  
It's a real treat to watch the stoner legend tell this story with his signature zenlike humor and levity in a time where the rest of the U.S. is finally catching up to his vibe.
Feature Image: Tommy Chong. Shown at the 2008 Toronto International Film Festival. (Photo by Chris Harte Photography via Flickr; used with a Creative Commons Attribution-ShareAlike 2.0 Generic license)
Andy Andersen is a writer at Weedmaps with a bachelor's degree in English and German Studies. When he's not working on useful, engaging content for the cannabis sphere, Andy can be found devouring and writing about movies, music, and literature. His happy place is in front of the TV with his bong and two cats, Poe and Rigby.